Women's Ministry is women walking with women. It's finding your place in the Body of the Church. It's creating a support system and belonging. Let us help show you all the ways you can belong.
Connect With Us
If you're currently holding or leading a prayer group, Bible study, community group, etc that we might not be aware of, please reach out to us so we can update a master list of opportunities for women here at Wildwood. Click the button below to contact Meagan Dobert!
Upcoming Events
Fall Bible Study- Proverbs
This fall, we'll be studying the book of Proverbs on Tuesday mornings from Sept-Nov at 9-11 am! Childcare is provided.
There are also two other class options. One is for women on Sun mornings from 11 am-12:30 pm (led by Sallie Powell) and another for all adults on Sun nights from 5-7 pm (led by Dan Roeber).
"The book of Proverbs shows us how to live God's way in God's world. It presses us not just to behave rightly but to believe rightly, training us in the fear of the Lord and pointing us to the path of godly wisdom." -The Village Church
This study lasts for 11 weeks and requires 1–2 hours of homework per week.
Genesis Bible Study
Join us for an 11-week study on Genesis 1-3 taught by Joyce Broeseker! This study will be held at the church.
Genesis 1-3 is foundational to understanding the Gospel. These 3 chapters teach us who the Trinity is and our relationship to the Trinity. These chapters set the stage for the rest of Scripture. You will find holiness, love, grace, and mercy in these chapters.
Precept Bible Study
You're invited to join the Precept Bible Study on the book of Revelation! Two classes will be offered on Tuesday evenings and Wednesday mornings, beginning Sept13 and 14 and will meet every other week until
the end of November. If you're interested, Sally Buerke at [email protected]!
R.E.S.T. Group
R.E.S.T. meets on the 2nd and 4th Saturday of the month from 10 am-12 pm in the Bridal Room. Sometimes it's a co-ed group.
Coffee and Conversations
Join us for coffee and conversations for international women on Fridays Aug 26, Sep 9 & 23, Oct 14 & 28, Nov 11, and Dec 9 at DeeDee Myers' home. Please contact her at 850-509-2195 for more info! Please note that no childcare is provided.
More Events Coming Up Soon
Open to all friends and members of Wildwood - the more the merrier!
Thanksgiving Service Night- Tues, Nov 15, 7-9 pm
Quiet Night (Night of Prayer)- Fri, Dec 9, 7-8 pm
Valentine's Cookie Decorating Night- Wed, Feb 8, 7-9 pm
Bunco Night- Tues, April 18, 7-9 pm
Stay tuned for more details as these events get closer!
Shepherdess- Care and Crisis Ministry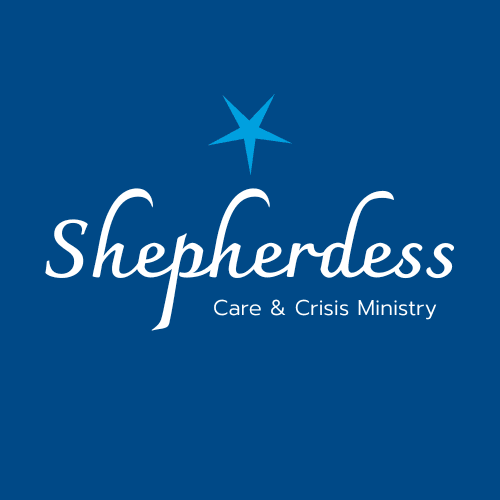 In August 2022, Wildwood Church commissioned 16 women to serve our church family as shepherdesses. These women were approved by church leaders and have undergone a year of study, preparation, and prayer to serve in this capacity. They will bring spiritual and mercy care to women in our church who are facing a crisis of any kind.
Wildwood's shepherdesses will work closely with our pastors, elders and deacons—not independent of them—recognizing the leadership of the church with Christ being the head honors the biblical perspective that pastors, elders, and deacons are God's design for the leadership within our denomination.
If you're an adult woman attending Wildwood Church and are facing a situation where you believe a shepherdess would be beneficial, please speak to a pastor, elder, deacon, or one of the shepherdesses. You may also contact the ministry at [email protected]
Staff
Meagan Dobert- women's ministry coordinator