Nursery, Preschool and K-5th
You're never too young to grow in Jesus!
We exist to develop KIDS into mature and equipped followers of Jesus who live with Gospel purpose.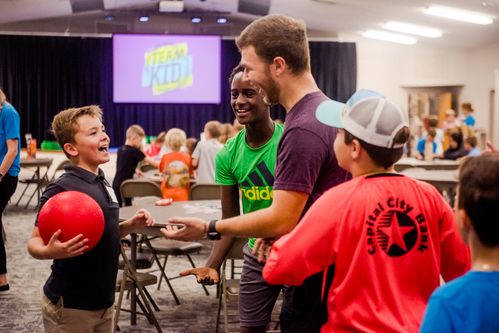 During this season when some of you are more comfortable experiencing "church at home", our team wants to equip parents with resources to continue engaging your kids in discipleship.

The resources below are for Sunday, December 6th.
Click the button below to sign up for our email with weekly resources for parents and kids.
9:15am  &  11:00am
Wildwood Kids environments are spaces where kids can have fun worshipping God, learn who He is and how He loves them, and grow in relationship with Him. Each child who attends on Sunday mornings is placed in a small group with a leader who will invest in them and help them discover truths about the God who loves them!
On Sunday nights, our Wildwood Kids become Kids In Discipleship! Throughout the 2020-2021 school year, we will study our way through the Bible using The Gospel Project curriculum. Through games, activities, and fellowship, kids will learn all about God's Word, and they'll have fun doing so! Dinner is provided each Sunday night for $3 per child, or kids can bring their own meal from home.
Our staff and volunteers love to create fun environments for your kids to learn more about Jesus and experience God's love for them.