Nursery, Preschool and K-5th
You're never too young to grow in Jesus!
We exist to develop KIDS into mature and equipped followers of Jesus who live with Gospel purpose.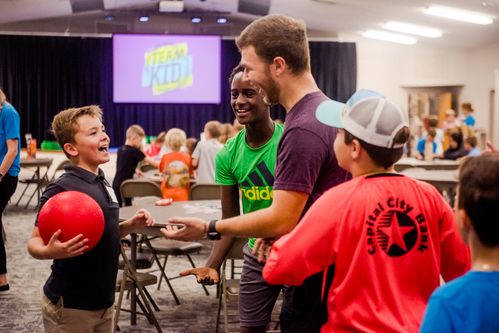 Wildwood Kids environments are spaces where kids can have fun worshipping God, learn who He is and how He loves them, and grow in relationship with Him. Each child who attends on Sunday mornings is placed in a small group with a leader who will invest in them and help them discover truths about the God who loves them!
On Sunday nights, our Wildwood Kids become Kids In Discipleship! Throughout the 2019-2020 school year, we are focusing on the spiritual disciplines of prayer, Bible study, worship, serving, and sharing our faith. Through games, small groups, and fellowship, kids will learn more about how to grow in their walk with Christ by practicing these spiritual disciplines.
Our staff and volunteers love to create fun environments for your kids to learn more about Jesus and experience God's love for them.