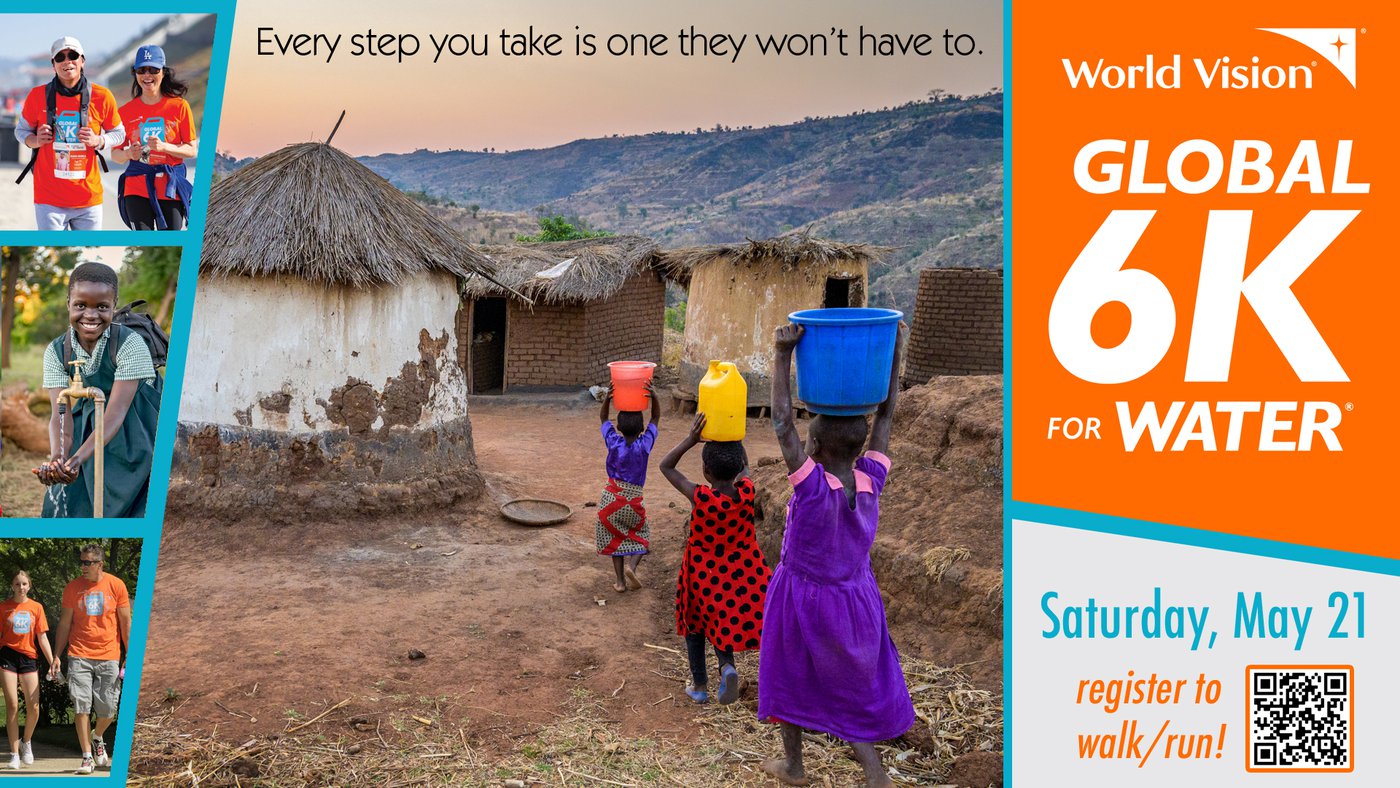 Lace up your shoes and get ready to run/walk... for a reason! We are teaming up with World Vision to address a huge global crisis when it comes to clean water. If you didn't know about the global water crisis or are curious to learn a bit more about why we are running, take a look at this video...
WHY 6K?
6K... nearly 4 miles. that's the average distance that most walk in a developing country to get water for their family. Can you imagine? And that happens multiple times a day. Many times it's the women and children making that journey. It is estimated that women and girls spend a combined 200 million hours hauling water every day. Often the water they are retrieving is not adequate or safe to drink.
CLEAN WATER IS LIFE
Every day, more than 800 children under the age of five die from diarrhea attributed to poor water, sanitation, and improper hygiene. It is estimated that 2.3 billion people live without access to basic sanitation. And 785 million people lack access to clean water. This is about one in ten people on the planet.
YOU CAN DO SOMETHING
We believe the global water and sanitation crisis can be solved within our lifetime. $50 provides clean water to one person in need and when you register for the Global 6K for Water, you'll provide clean water to one person through your $50 registration fee ($25 for kids)! So, make plans to be a part of our Global 6K race! You can walk or run and do it all as a family, with your community group, or as an individual! Every step you take is one they won't have to so, get registered today! Register by May 16 to receive your t-shirt & bib in time! If after May 16, you can still register and join us!
THE RACE
DATE: Saturday, May 21, 2022
TIME: 8 am Check-in; 8:30 am Race
LOCATION: Wildwood Church, 100 Ox Bottom Road, Tallahassee, Florida 32312
RACE ROUTE: Through the Ox Bottom neighborhood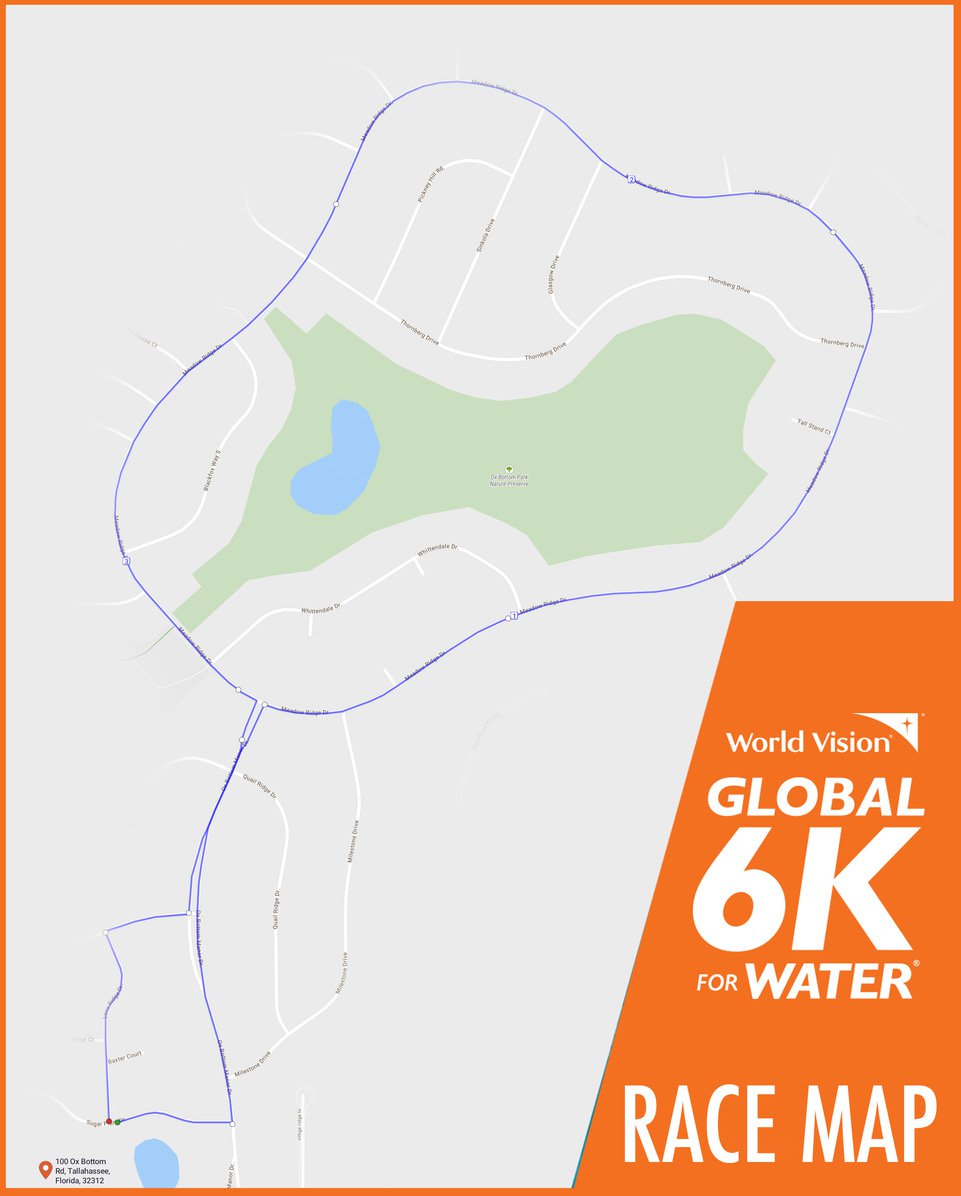 World Vision has a goal to empower the most vulnerable children to overcome poverty and experience fullness of life. They help children of all backgrounds, even in the most dangerous places, inspired by their Christian faith. World Vision has a presence in nearly 100 countries, which enables them to quickly provide immediate support in all types of disasters and humanitarian crises—and we are committed to long-term support, staying to help children, families, and communities recover and rebuild. World Vision is also the largest non-governmental provider of clean water in the world. Learn more about World Vision's mission here.