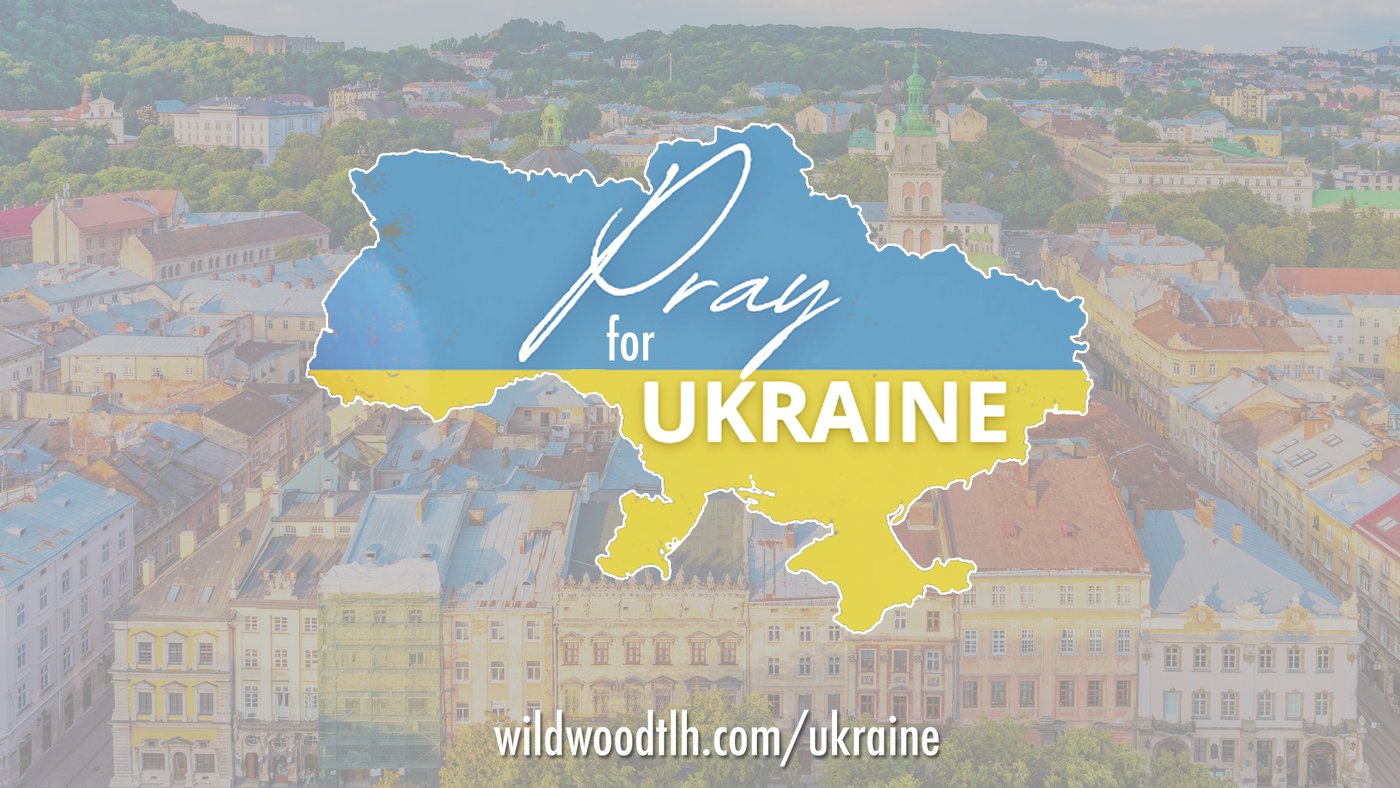 As the world watches the heartbreaking images and videos coming out of Ukraine, you may find yourself at a loss of how you can best pray or support our Ukrainian friends and neighbors. The conflict and war that began on February 23 in Ukraine have forced hundreds of thousands of people to flee to neighboring countries in a crisis that's intensifying daily, with casualties and displacement growing. Here is how you can pray and give.
PRAY
1. Pray for disaster survivors.
"Have mercy on me, my God, have mercy on me, for in you I take refuge. I will take refuge in the shadow of your wings until the disaster has passed." —Psalm 57:1 (NIV)
2. Pray for quick responses from ministries and churches.
"And as for you, brothers and sisters, never tire of doing what is good." —2 Thessalonians 2:13 (NIV)
3. Pray for peace and stability in countries with ongoing violence.
"He makes wars cease to the ends of the earth. He breaks the bow and shatters the spear; he burns the shields with fire." —Psalm 46:9 (NIV)
4. Pray for vulnerable children, particularly refugees and disaster survivors.
"For he will deliver the needy who cry out, the afflicted who have no one to help. He will take pity on the weak and the needy and save the needy from death. He will rescue them from oppression and violence, for precious is their blood in his sight." —Psalm 72:12-14 (NIV)
5. Pray for children separated from their families or who have lost loved ones.
"Blessed are those who mourn, for they will be comforted." —Matthew 5:4 (NIV)
GIVE
As always- we want to encourage giving to reputable Christian ministries that have a reputation and presence that is established in Ukraine. Our PCA's global missions arm, MTW, has been working in the region for many years. You can find updates and give at: mtw.org/ukraine-crisis
Another great organization, World Vision, has been serving the people of Ukraine for decades and is already mobilized on the ground offering support and emergency services. You can learn more and give at: https://www.worldvision.org/disaster-relief-news-stories/ukraine-crisis-facts-faqs-and-how-to-help
Mission to the World Update
"It is estimated that more than half of the children in Ukraine are now displaced. 4.3 of the country's 7.8 million children are not living in their own homes, sleeping in their own beds, or going to their own school.
Staggering numbers for a staggering crisis. Our Ukrainian churches and mission teams have responded to this crisis in the past month by setting up crisis centers, helping to move people to safety, and sending aid and medicine into Ukraine. Each of our churches across the country has itself now become a crisis center – housing people, storing aid, and preparing packages of food for people in their communities."
Click on the button below for photos and videos depicting the work God has enabled MTW to do in this crisis.
Update from our Missions Committee
Many of you are curious about how Wildwood is supporting the people and churches in Ukraine, so here's an update from our Missions Committee.
The Monday Morning Prayer Group, and many others at Wildwood, have been fervently praying for God to restrain the evil apparent in this crisis.
The PCA Mission To the World (MTW) has established a special Ukraine Crisis church relief project to help our missionaries in Ukraine, their Ukrainian churches, and other refugees that they serve. Wildwood has contributed $2,000 to this fund. As of when this update is released, all of the MTW missionaries are still safe.
You may have heard that Berlin is a major refugee center, particularly the main train station, which has been overtaken to serve as a refugee reception center. Our Wildwood supported missionaries, Christopher and Stephanie Elmerick, and their children have been working at the station. We made a $5,000 contribution to the center in January to bolster their resources, and are considering further support.
Tim and Rebecca Hawkins, Wildwood-supported missionaries with Cadence International, have joined with a sister organization called Josiah Venture. Tim has been driving from Germany through Poland to the Ukraine border with supplies and sleeping bags and has been driving refugees away from the border. Wildwood has contributed $500 to this project.
Lydia Goeglein, our supported MTW missionary in Bulgaria, visited Wildwood this month, and she will be heading back on April 1. There are not a large number of Ukrainian refugees in Bulgaria. However, some refugees are making their way there, and the MTW team in Bulgaria is assisting as they're able.