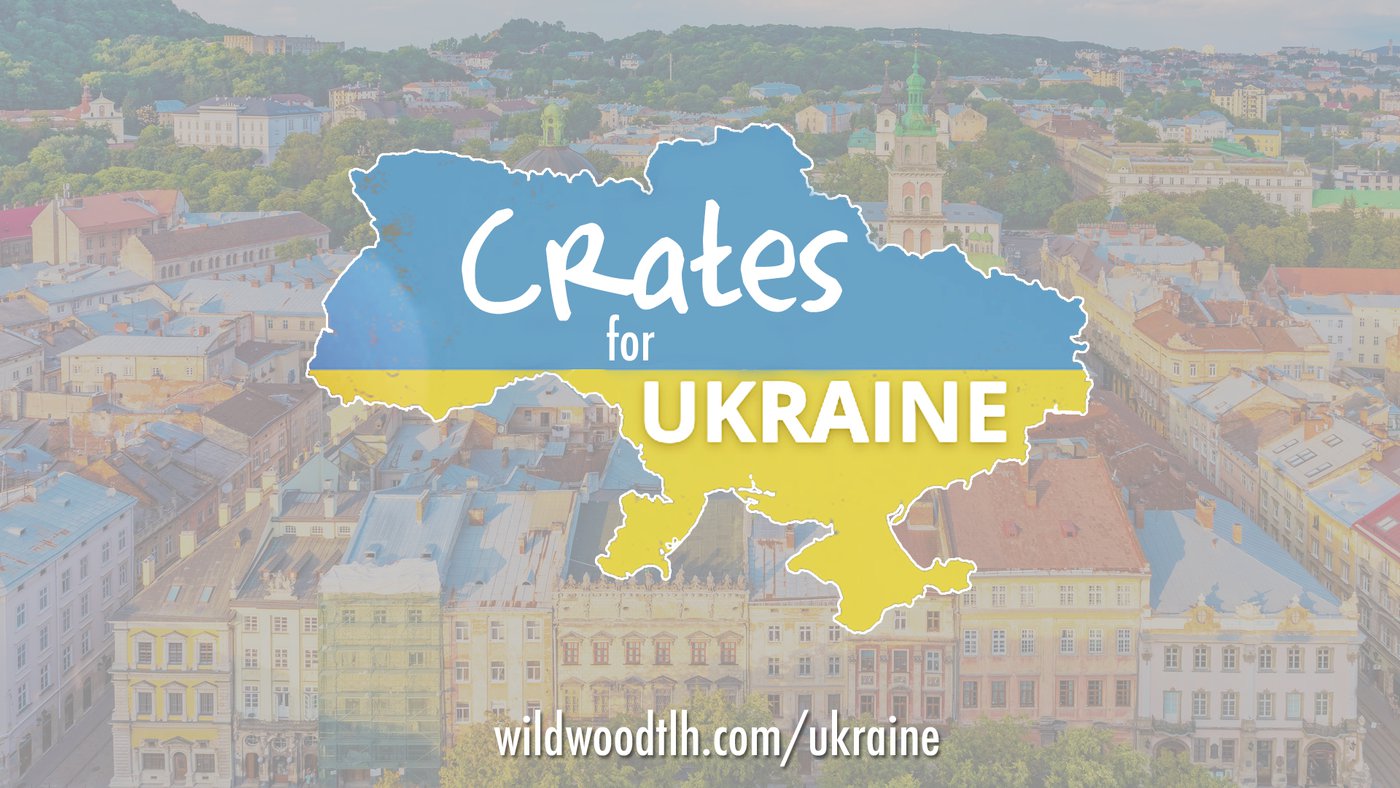 Crates for Ukraine is an initiative started by the MTW Lviv Team in June to address the wartime aid needs of Ukraine. Its mission is simple: At the request of the Ukrainian Church and our national partners, to provide personal and humanitarian aid from the hands of churches in the U.S. to the hands of churches and displaced communities in Ukraine. Churches, communities, or families could pack a crate and send it to Ukraine via Krakow, Poland. Wildwood was one of those churches and was able to pack 11 crates and courier them to Krakow in late August of last year.
Then in February, we were able to participate in Crates for Ukraine: The Next Season. We as a church packed 12 crates with a value around $15,000 and then couriered them to Chattanooga, Tennessee for international shipping. The Ukraine church in Lviv received and processed these crates and sent them to the neediest communities and churches of Ukraine.
Now, we have the opportunity to partner again... this time it's Crates for Ukraine 3.0. The process will be similar, although the lists have changed. Please continue to read for instructions on how you, your family or even your small group can participate in Crates for Ukraine!

Supply Lists:
Crates must be packed using our master crate packing lists with exact items and specific quantities for each of the 3 different crate types. This is a new process and big change from previous CFU initiatives. Please do not deviate from the master packing list or add additional items.
If you purchase items at any online retailers (ex. Amazon, Target, Walmart, etc.), please ship them to Todd Veleber at the church's address (100 Ox Bottom Rd, Tallahassee, FL 32312). If purchased locally, please drop off your supply donations at the church. All donations need to be received by Sunday, November 5!
You can also give financially to aid us in this effort by going to our Giving page and selecting "Crates for Ukraine" in the drop down menu.