OCC Kick-Off is Oct 17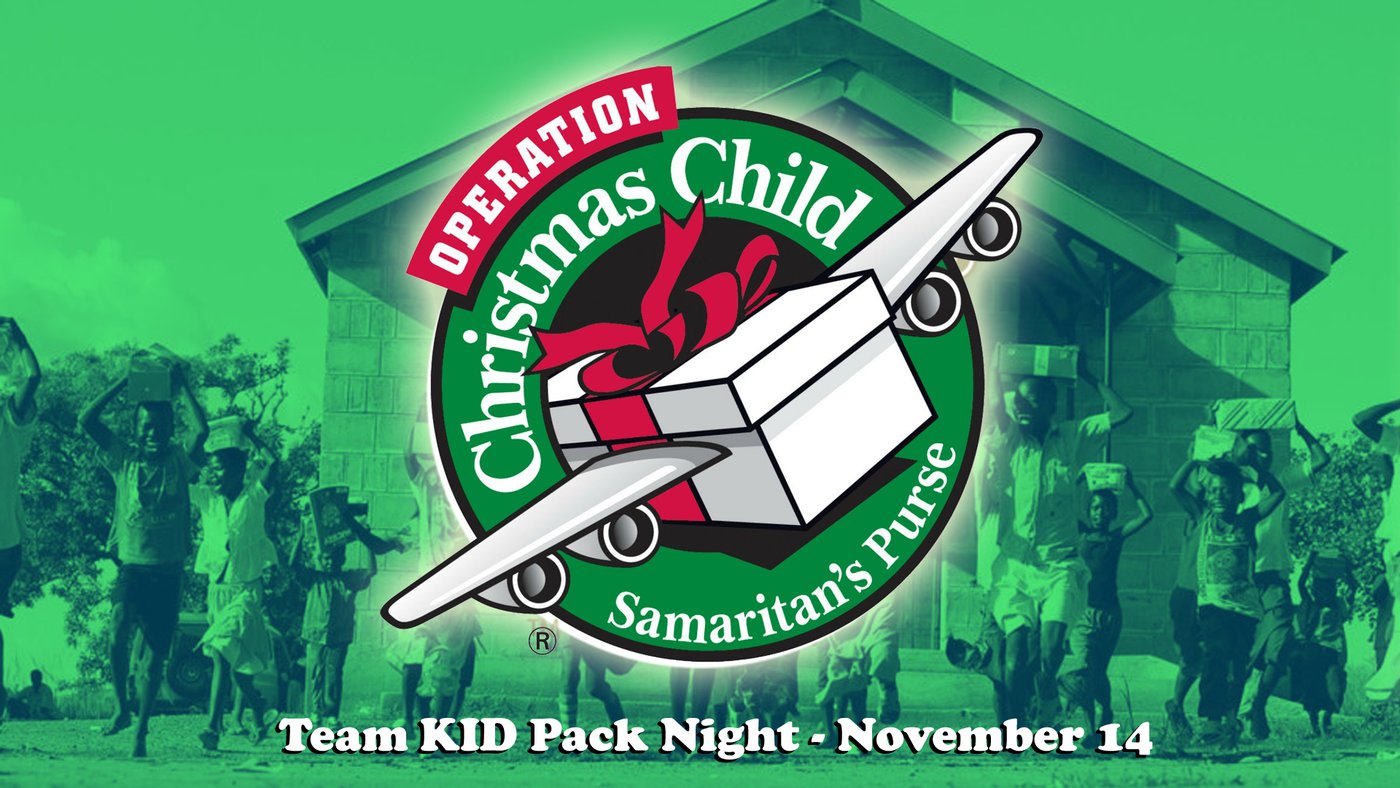 Operation Christmas Child (OCC) is a global project under the ministry organization, Samaritan's Purse. OCC's mission is to "demonstrate God's love in a tangible way to children in need around the world. Through this project, Samaritan's Purse partners with the local church worldwide to share the Good News of Jesus Christ and make disciples of the nations." Learn more about this global organization here.
Each year, Wildwood participates in collecting shoeboxes to support this ministry in their effort to spread the gospel and make disciples around the world. This is a great opportunity to serve freely.
Our goal is to collect enough supplies to pack 400 boxes at the Team KID Pack Night on Nov 14! We need your help collecting supplies to fill these boxes!
You can drop off your supply donations (or packed shoeboxes) anytime between now and Sunday, Nov 14. We'll have green donation bins in the front lobby, nursery, and Fellowship Hall.
Would you like to pack a shoebox? We'll have boxes available in the front lobby for you to pick up.
Click here for a list of acceptable items to include in your shoebox.
Also, please include $9 with your shoebox to cover shipping costs.