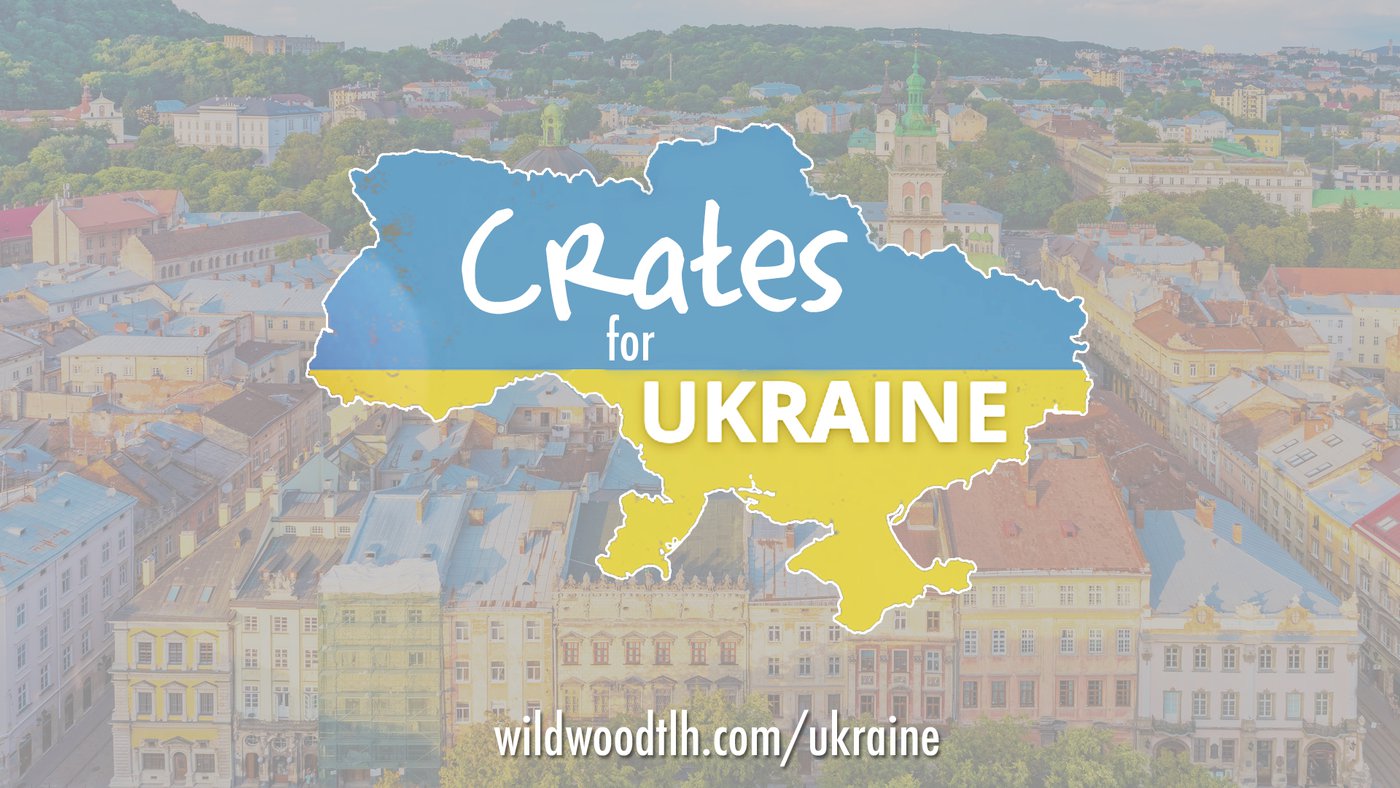 Crates for Ukraine is an initiative started by the MTW Lviv Team in June to address the wartime aid needs of Ukraine. Its mission is simple: At the request of the Ukrainian Church and our national partners, to provide personal and humanitarian aid from the hands of churches in the U.S. to the hands of churches and displaced communities in Ukraine. Churches, communities, or families could pack a crate and send it to Ukraine via Krakow, Poland. Wildwood was one of those churches and was able to pack 11 crates and courier them to Krakow in late August. Be sure to check out our highlight video below!
The Ukraine church in Lviv received and processed these crates and sent them to the neediest communities and churches of Ukraine. Due to our church denomination we were able to take advantage of the 15 churches throughout the country to network and resource the needy communities.
Here is the latest data from the Crates for Ukraine initiative:
1,315 crates were delivered to Krakow.
186 Couriers brought aid.
Over 250 churches participated from over 100 cities and 21 states.
15 churches in Ukraine received/processed aid.
Over 115 locations have received aid or have in turn become aid distribution points.
Aid processing continues to reach the most needy and vulnerable.
This week 100 crates went to newly liberated villages (Izyum and Kharkiv region) and our partner churches.
For a more detailed report of this initiative, check out the latest newsletter.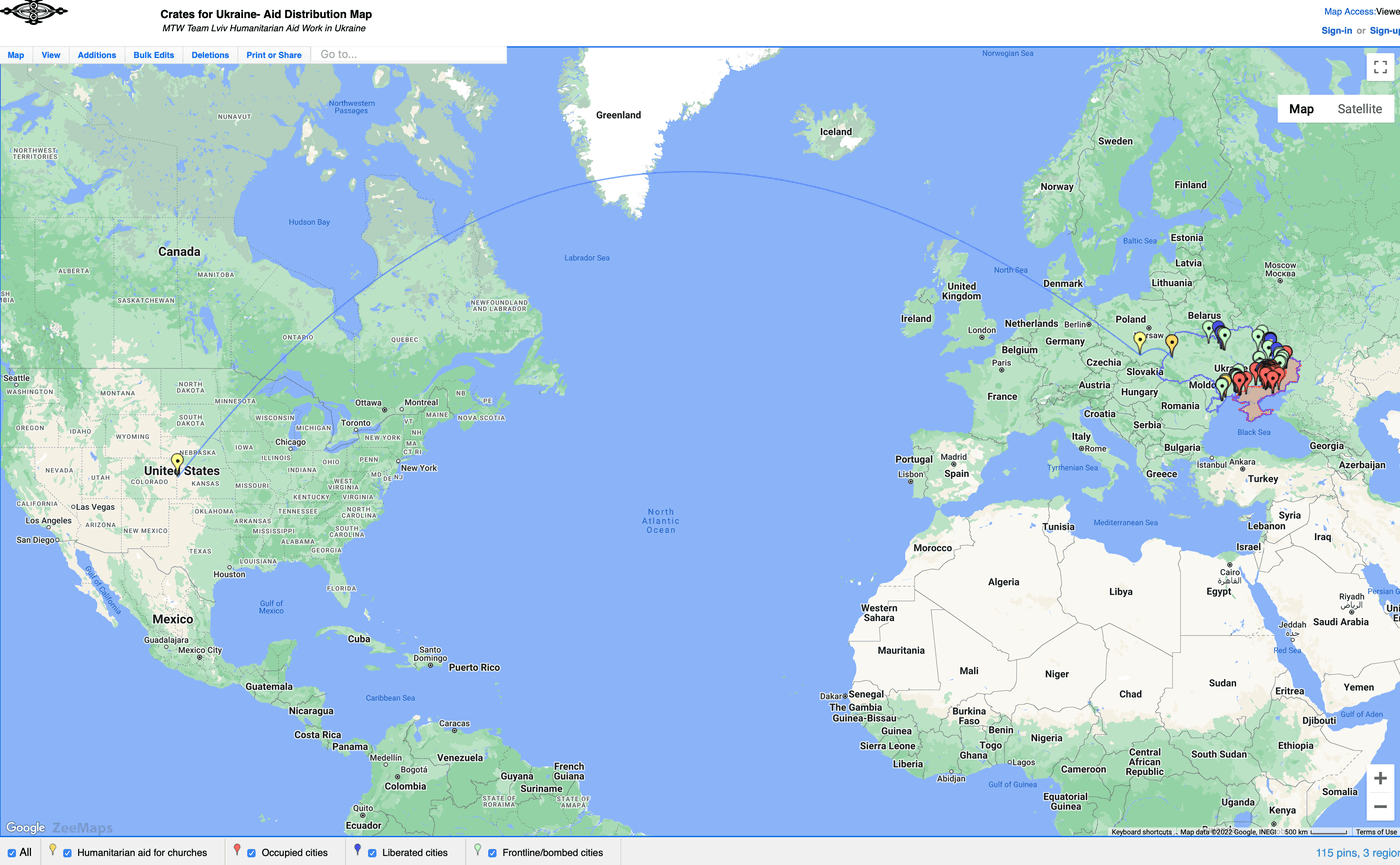 Stay tuned for continued updates on our efforts to serve freely our friends and neighbors in the Ukraine and any opportunities that may arise.