Get to know Mike Shockey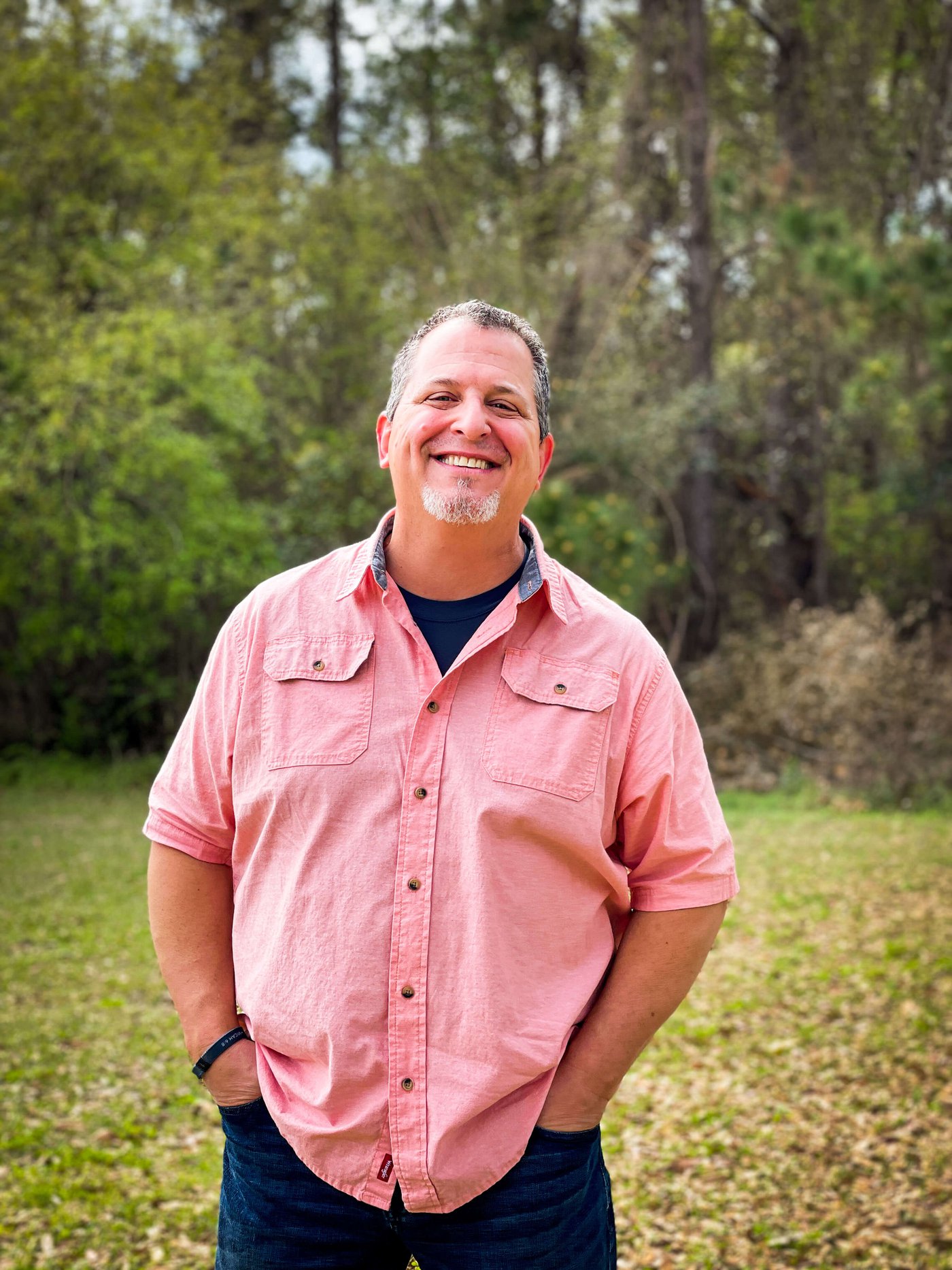 Mike Shockey met his wife, April, here in Tallahassee in 2003. They first discovered Wildwood back in 2009 and joined the church in 2010.
Mike recounts the impact Wildwood has made on his life in the last decade.
"Wildwood encouraged and then sent me to seminary at Reformed Theological in Orlando. During all that time, we stayed very close to the church for accountability, wisdom, and support while we navigated the different facets of ministry the Lord entrusted to us. Our early hope that God would lead us back to Wildwood one day has been realized, and we're happy to be back home!"
Mike is nearing completion of his MDiv at Reformed Theological Seminary.
An interesting fact about Mike is that he played drums for a band managed by Jeff Cook from the group, Alabama. He also played for a backing band for the Alabama Blues Brothers, Pat Upton Sr., and Pat Upton Jr.
Mike describes his role as Pastor in Residence at Wildwood:
"I am, on the one hand, not exactly an intern, given my experience as a full-time pastor, and yet, I am not being paid by Wildwood, though I am performing pastoral duties in and for the church. During this time, I'm learning the various facets of ministry within Wildwood's context from Pastor David and Pastor Bob."
When asked what he's most excited about doing at Wildwood, Mike responds:
"That's a tough one. I like everything I do here. If I have to pick one- I guess it's a tie between building caring relationships with staff and congregation in the hope of seeing their joy in Christ made full. Also, the work I'm doing on an upcoming podcast, The Convergence. We hope this podcast will be a strong discipling tool for Christians as well as an instrument to bridge the gap between the saved and the skeptics who are yet to be saved."