Who is Jesus? What is Christianity all about?
Take a look at this video to learn more about Jesus and the Christian faith.
How can I know Jesus personally?
We believe that you were created to have a relationship with Jesus Christ. We can enter into that relationship by trusting in Him... and this is good news! We call this good news the Gospel. In the context of the Christian Church, the Gospel refers to the Good News of Jesus Christ - specifically His life, death, and resurrection.
For thousands of years, people all over the world have been asking the following questions:
Why are we here?
What is our problem?
Is there a solution?
What must I do?
Take a look at the Good News laid out in the images below. And please reach out to us at [email protected] or call the church office at 850-894-1400 if you'd like to know Jesus personally!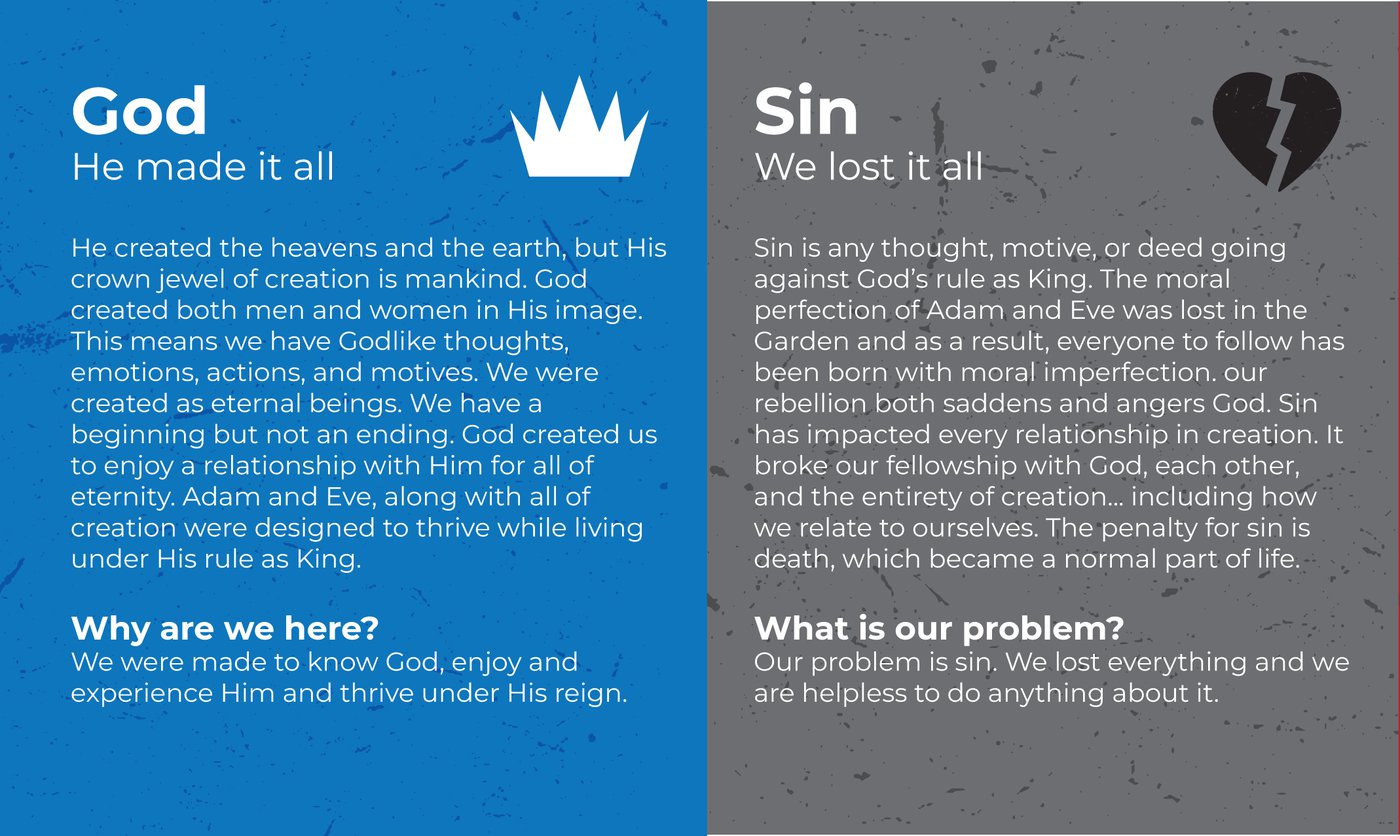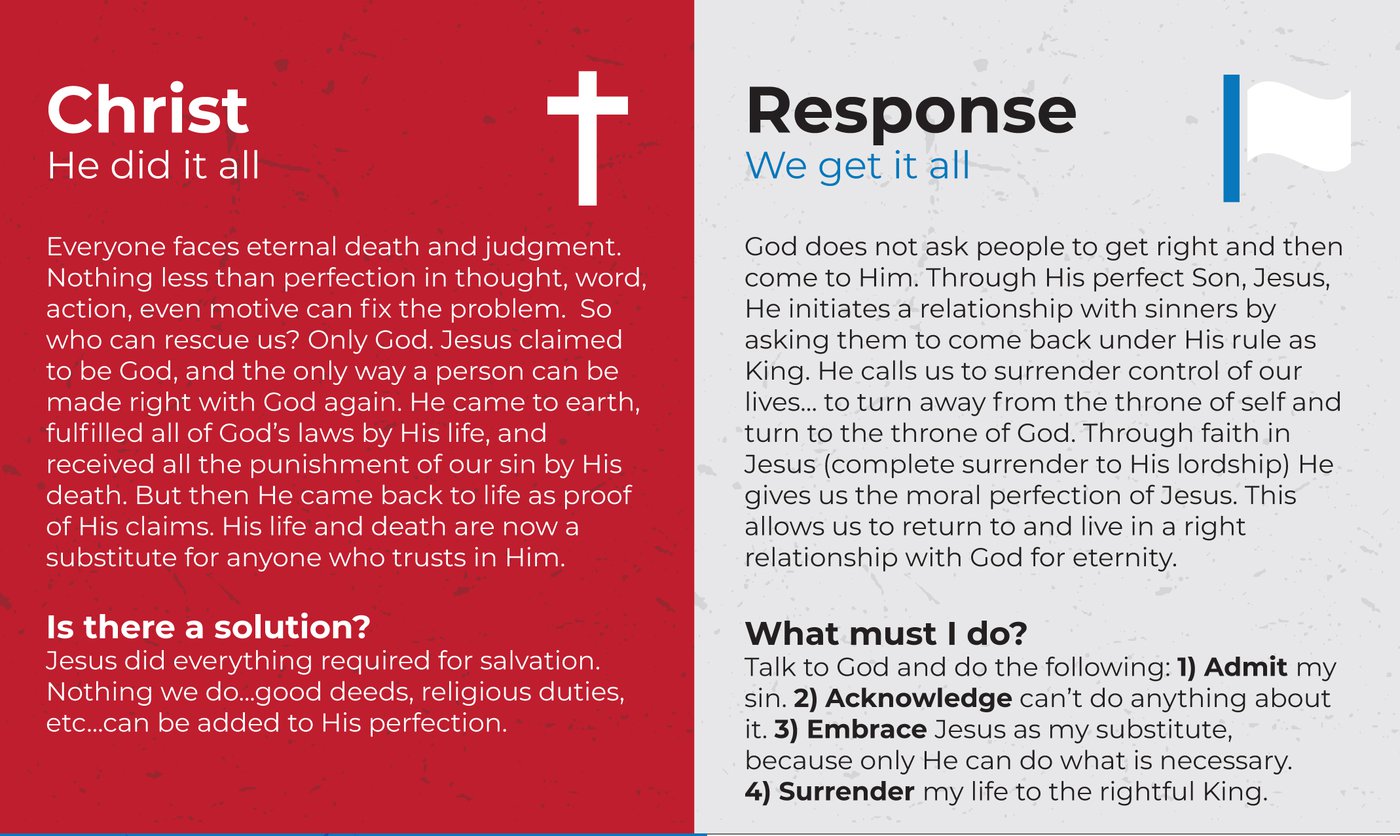 Have questions?
If you'd like to learn more about what we believe at Wildwood Church, we encourage you to reach out.
Email us anytime at [email protected] and one of our leaders would be happy to respond.