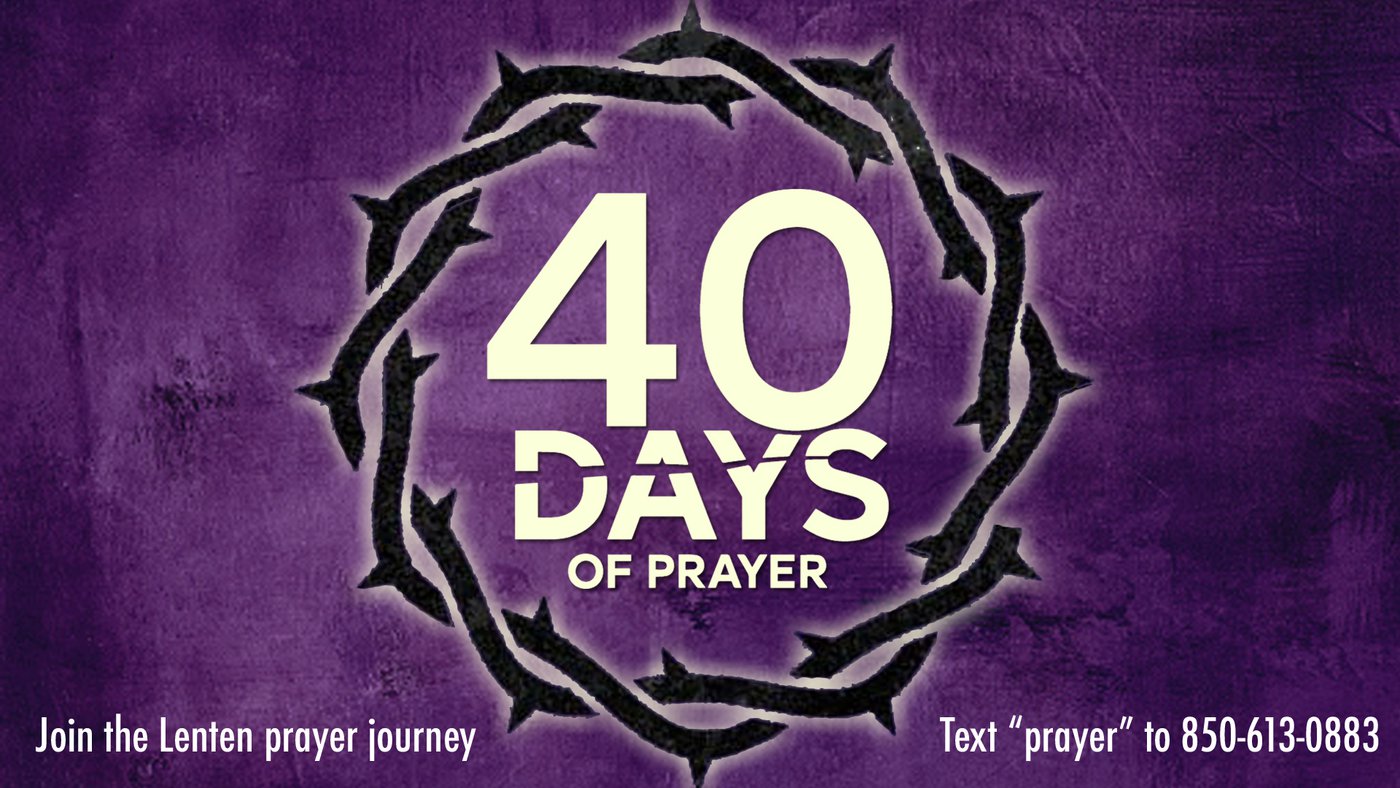 40 Days of Prayer 2023
Thanks for joining us! The daily prayer devos will start on Wed, Feb 22 through Easter (April 9).
Sign up below to receive the daily prayer devos by getting text reminders.
Daily devos will be available on our website Mon-Sat, since the Church historically excludes Sundays in the 40 days of Lent.
You'll find links below to the devos published in case you need to catch up.
Text Reminders
Text "prayer" to 850-613-0883 to receive daily reminders.
Prayer Devos